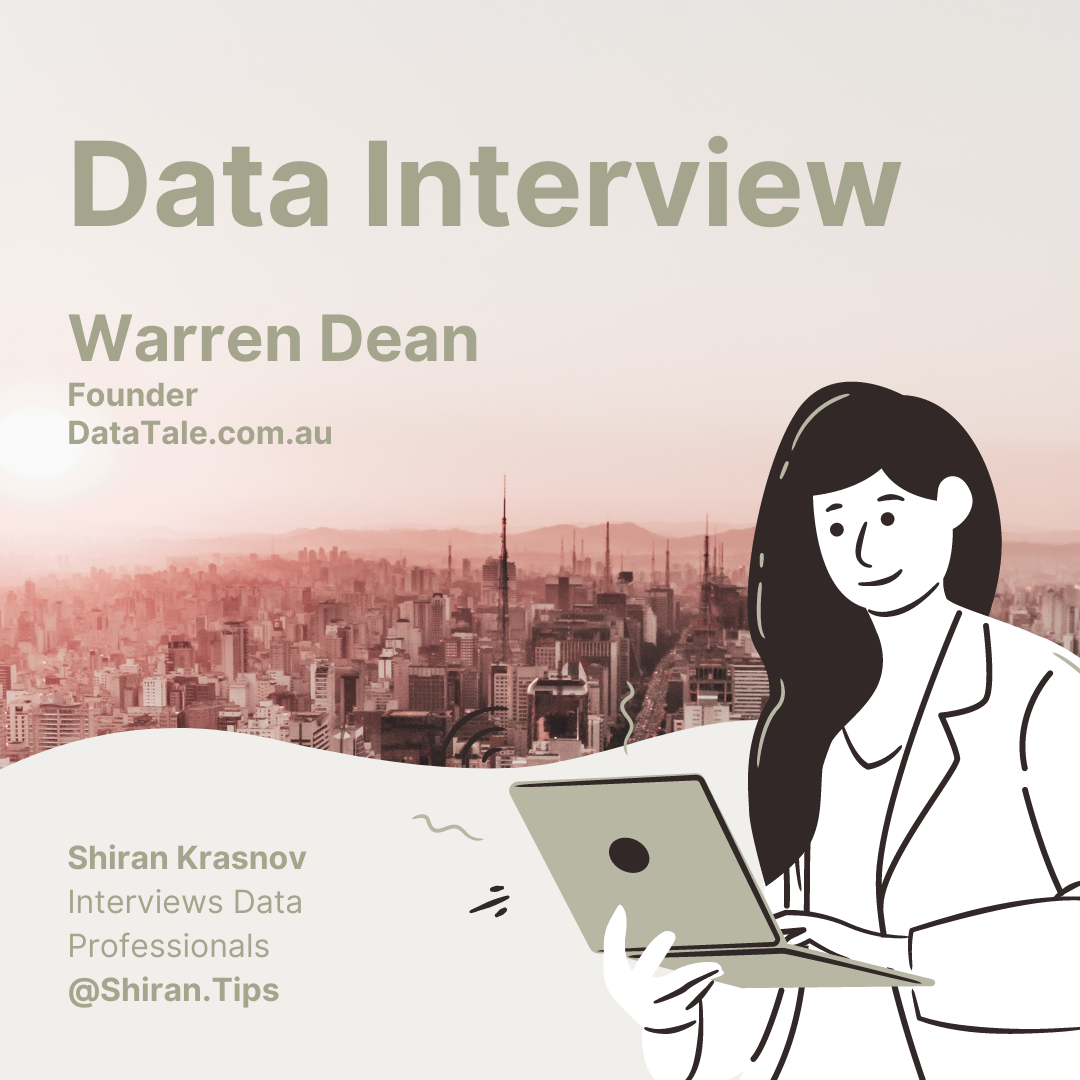 Warren dean
Founder at DataTale.com.au
What is your credo/ your "WHY" regarding data?
My passion is data analytics… but really more about data storytelling, how to take data and interpret it, and then present it in a way that it's so obvious…my motto is if you can't understand that visual in 30 seconds, then it's pointless. So that's something I love doing, the data storytelling.
What are your fields of interest?
Power BI, Data Viz
What are your favorite tools?
Power BI
Data is the new oil because...
Oil fuelled the industrial economy as data fuels the information economy.
What is your data dream?
Oil needs to be refined to be used. Data needs to be refined (cleaned). My dream is perfectly clean data.
If you had a chance to collect data on anything you wanted, what would it be?
I would like something around iot, utilisation, movement and building data. Something I have worked on in parts but never able to get the complete story.
What is the one tip for beginners and one tip for professionals?
In regards to data visualisation.
Beginners
– Always remember who who you are building your visualisation for and what decision they are going to make from it.
Professionals
– Just because you can visualise something and its looks great, doesn't mean you should do it. Remember your client.
What is the project you are most proud of?
A project on asset data in Power BI leveraging machine learning. It predicted huge saving for the client and won an AIIA Victoria i-awards for Machine Learning innovation of the year
What is next on your "To Learn" list?
Power Apps
What do you want to do when you grow up? :)
Be a good Father
Who's answers to these questions would you like to see and why?
Edward Tufte - Legend in data visualisation space.